We've got pergolas that are traditional, modern and rustic and even one with a ceiling made of rope.
The Pergola, Defined
Oxford Dictionaries define a pergola as "an archway in a garden or park consisting of a framework covered with trained climbing or trailing plants." This cutie is the very definition of the word!
Rope on the Roof
This hexagonal dining pergola uses rope to create a web design, through which you can see the sky.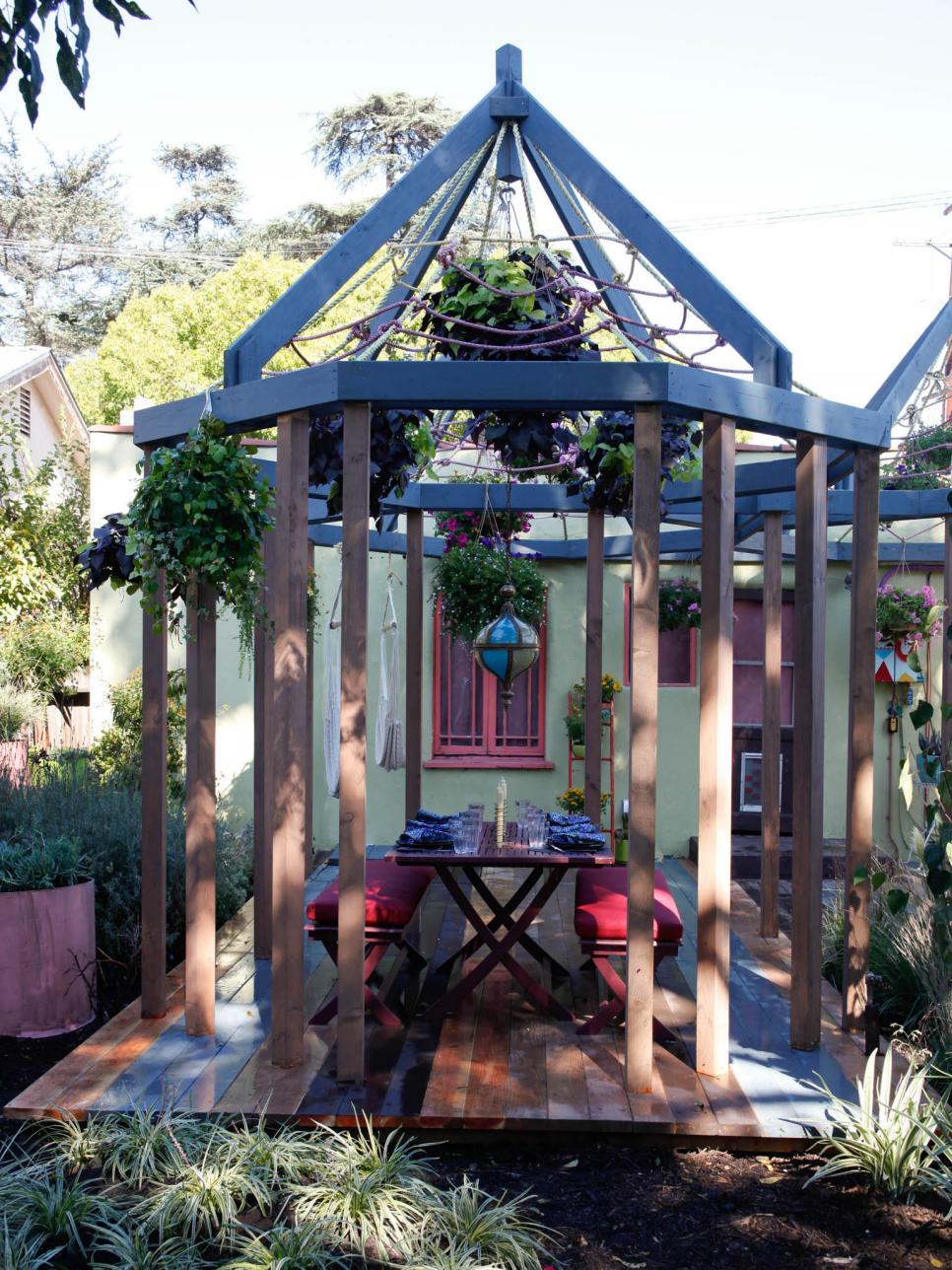 Turquoise With a Purpo(i)se
Bright colors provide a focal point in a small garden. You can get a similar decorative punch by painting furniture or your favorite garden gnome.
Source:www.diynetwork.com