When a room in your home doesn't get much sunlight or has no windows at all (such as some bathrooms), it can feel gloomy and small. But it doesn't have to. We're here to help with both quick fixes and big design ideas, so that you can transform any dark space into one that's bright and airy.
Here are our top tips on getting more light into your home.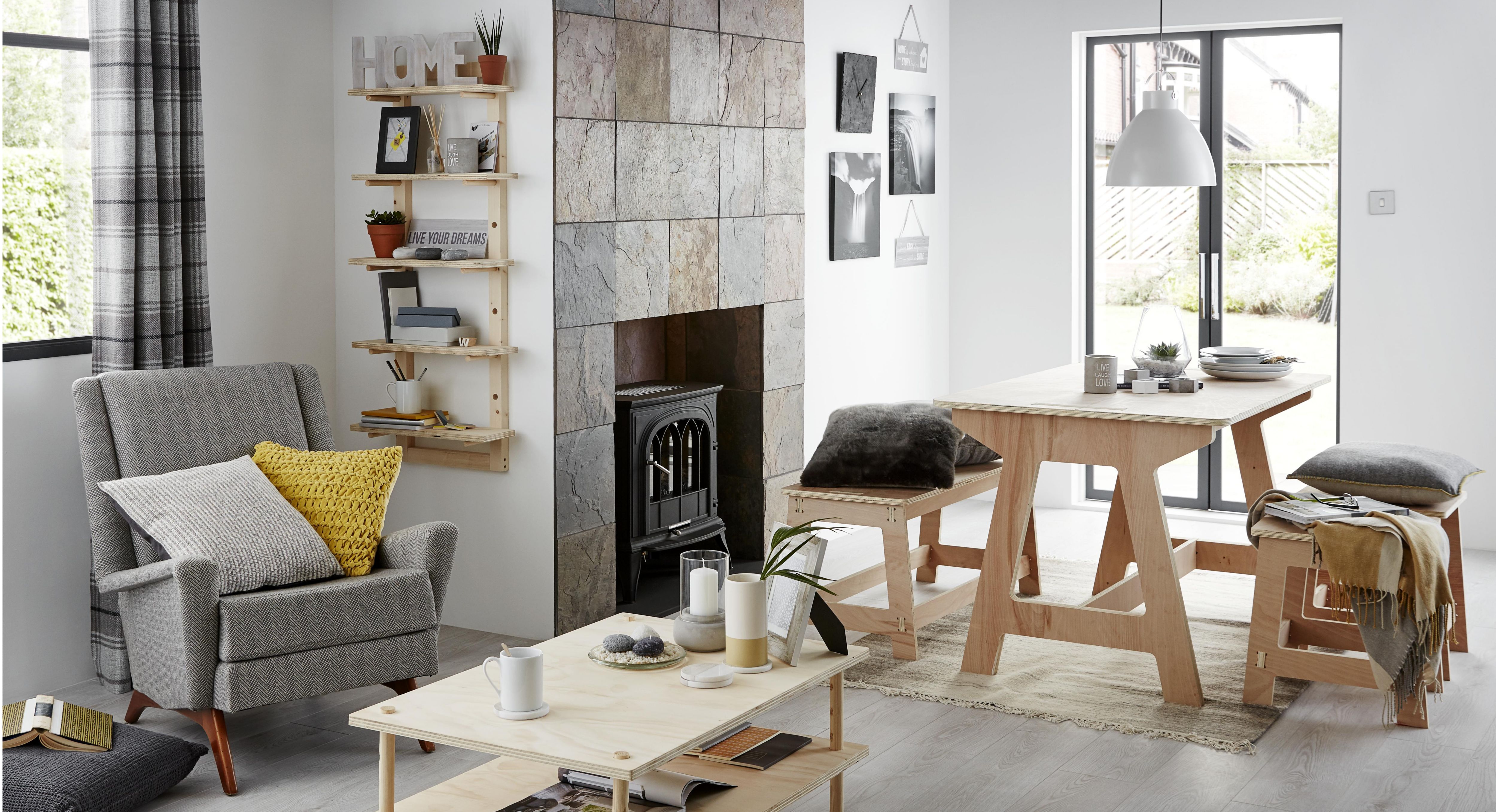 Lighten the walls
The first rule when brightening a space is to use pale colours throughout. They reflect light and so create the illusion of more space, while darker colours absorb the light, making the room appear duller and smaller. Choose colours like white, cream or yellow to make the room appear large, airy and tall. And follow the same colour scheme or patterns with your furniture and furnishings to create a seamless look.
When choosing colours for your walls, explore your options to see if they'll work before decorating. It's a common misconception that brilliant white rooms work in any light. White can actually make certain rooms look gloomy. If this is the case, look for warmer tones on the white scale like antique white. And remember that gloss or metallic paint and wallpapers look much lighter than a matt versions. Shiny finishes bounce light off them more easily than dull or flat ones, which (like dark colours) will absorb the light.
For whites and pale shades, we recommend the Dulux Light & Space range. These paints contain light-reflecting pigments that reflect up to twice as much light round the room compared to other options, making your space feel as bright as possible. Or if you want to mix a bit more colour with the brightness of white, take a look at the Dulux Natural Hints selection. These matt emulsions offer subtle shades of colour for your room and have colour guard protection to help maintain the finish you get when first painted.
SHOP WALL PAINT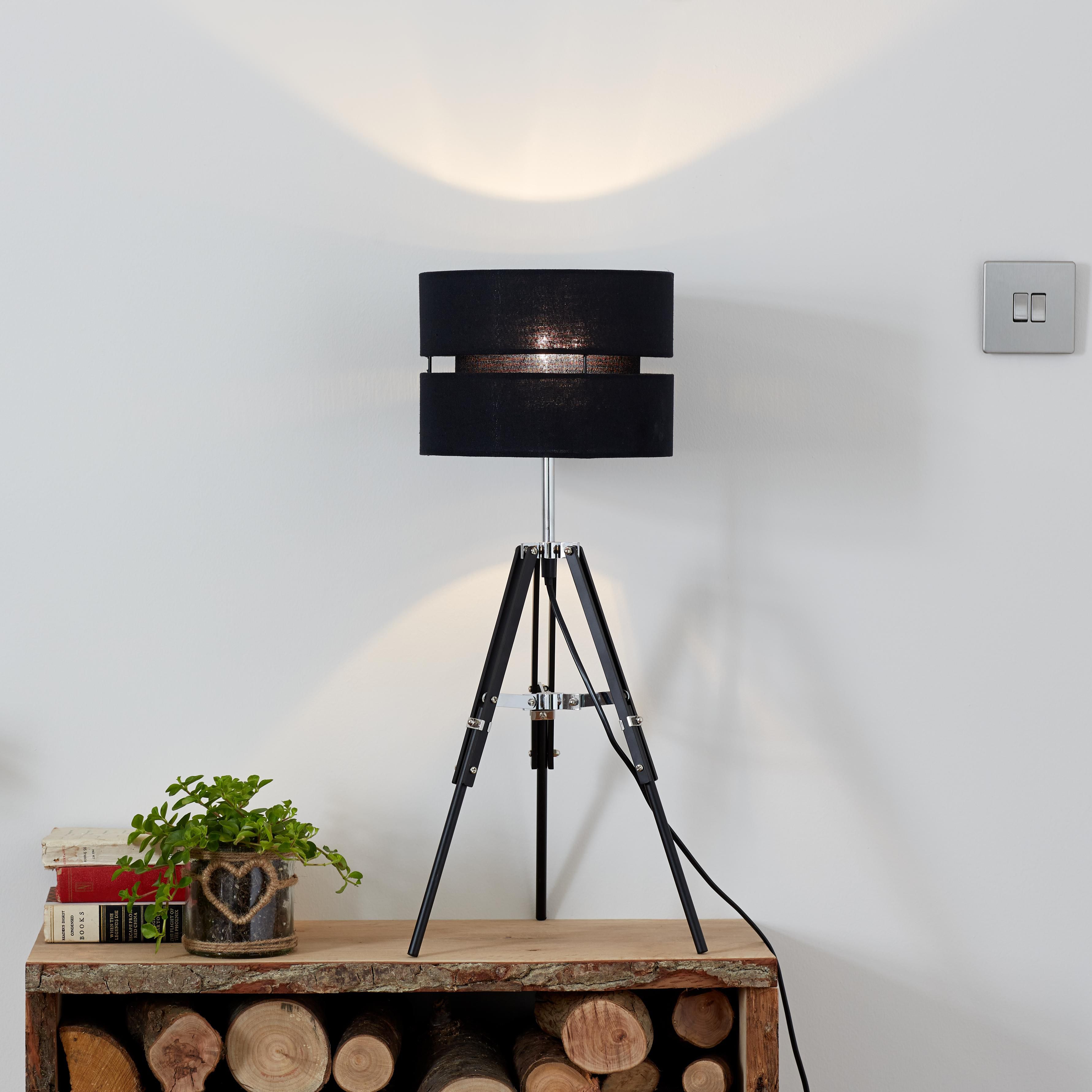 Use dark colours sparingly
You don't have to stick to light colours only when decorating a dark room – adding a few bolder elements as accents can actually make the room seem lighter by contrast. Accents are meant to be used as highlights rather than on large areas. If in doubt, stick to the 60-30-10 rule when choosing your colours.
In a dark room, light airy colours should make up 60% of your colour scheme. Your second colour is around 30% of your palette and adds warmth and interest. While the final 10% is the accent colour which can be darker and introduced as a feature wall in larger rooms or as accessories.
Refresh your ceilings, coving and windows
It's not just walls that may need a refresh – a fresh lick of paint on your ceilings can make a considerable difference to the space, making it feel tall and airy. Ceilings can discolour over time, especially if you smoke, have a fireplace or are a fan of burning candles and they are easily overlooked when decorating. Don't be tempted to paint your ceiling a dark colour, as this will make your room feel enclosed and cave-like. We love the Dulux Magic White paints range – they apply as pink to help you spot the areas that you've covered, but dry as white.
And once you've opened the paint pot, refresh your wooden window frames, windowsills, skirting boards and coving. Paint them with a satin finish wood paint to accentuate the daylight coming in and reflect it into the rest of the room.
SHOP CEILING PAINT SHOP SATIN FINISH WOOD PAINT
Don't forget the floor
Like walls, lightening up your floors can make a massive difference to a dark space. For complete overhauls, consider our paler laminate, real wood and vinyl flooring options. We love whitewashed effect laminates for that distressed look, while for something more classic we offer a range of lighter wood looks.
Kitchens and bathrooms work well with our white and pale tiles, while a tile's finish can also play a part. Our porcelain range includes satin finish for extra sparkle and marble ones polished with gloss are great for reflecting light around the room.
However, don't feel as though you have to rip it all up and start again – there are lots of ways to brighten what you already have. If you've hard flooring, like solid wood or tiles, simply paint them a paler shade thanks to our floor and tile paints. They can be used on pre-painted surfaces, won't flake over time and are resistant to impacts and scuffs. Or lighten a dark floor by adding a light-coloured rug – this breaks up the colour and makes it more of an accent than a feature.
Source:www.diy.com