Kerasi means cherry in Greek. This recipe is from Philip Pepperdine of Barbounia, New York.
INGREDIENTS
2 oz. peach vodka
1 oz. cherry puree (just blend fresh pitted cherries)
½ oz. peach liqueur
½ oz. cherry brandy
½ oz. lemon juice
Sparkling wine, like Cava
Cherry, for garnish
DIRECTIONS
Shake all ingredients but the Cava over ice and strain into a flute. Top off with Cava. Garnish with a cherry.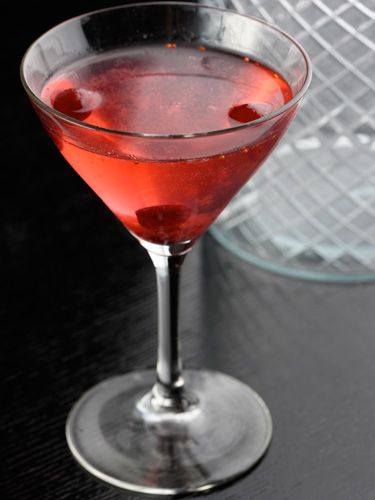 Source: www.delish.com